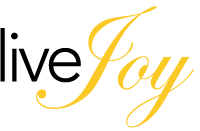 Spiritually Focused Life Coaching and Mentoring
Live Joy Mentoring is a Personal Development Program, training you to Recognize, Release and Replace restricting beliefs by focusing on three specific areas:
The Science of the Brain
The Psychology of Emotions
Spiritual Truths
This guided self-inquiry process uses 'yes/no' questions to increase awareness, accountability, and agency in addressing challenges, untrue thoughts, and restricting beliefs.
This process is not counseling or a substitute for psychotherapy, social work, substance abuse treatment or marriage, and family therapy. It is not a function of behavioral health, and diagnosis is not practiced. This process is not used to cure, treat, or prevent any medical problem or psychological disorder nor is it intended as a substitute for seeking professional medical or psychological advice from an appropriate professional health care provider.
The purpose of Live Joy Mentoring is to reveal and release personal restrictions and replace them with personal truths.
The client enters into this program with full understanding that they are responsible for creating their own desired results.
For client protection, all sessions may be recorded.
The fee for each appointment is $120.
By signing below, I acknowledge that I fully understand the contents of this page.