Thank You for Your Request
We will be sending you an information packet shortly
Upcoming Courses & Workshops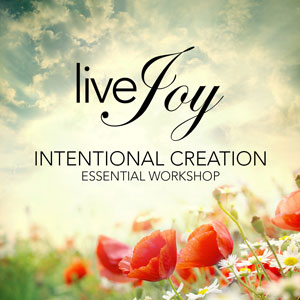 live Joy: Intentional Creation Essential Workshop
Upcoming Dates: October 1, 2019 & April 14, 2020
You are the creator of your life experiences. Whether you are creating intentionally or unintentionally is largely a result of the knowledge you have of the laws that govern creation. We are all unintentionally creating what we don't want in our lives until we are trained on the laws of how to create what we do want. This powerful workshop teaches the basic laws and tools that govern personal creation. Own the power to create the life you intentionally choose.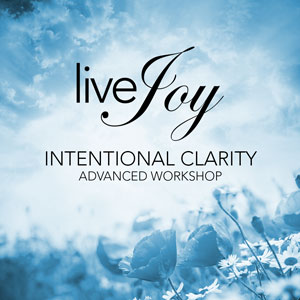 live Joy:  Intentional Clarity Advanced Workshop
Upcoming Dates: January 4, 2020
Upgrade your thoughts and beliefs. Acquire an in-depth look at what you have personally accepted as your subconscious programs and how they are affecting your life experiences. Perfect the use of simple, yet profound, tools that easily reveal, release and replace the beliefs no longer serving you, while increasing light, truth and joy in every aspect of your life.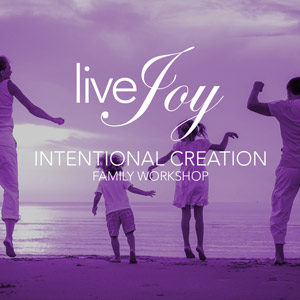 live Joy:  Intentional Creation Family Workshop
August 22, 2019 @ 6:30pm (Thursdays for 4 weeks)
Jan 23, 2020 @ 6:30pm (Thursdays for 4 weeks)
Have you ever felt like you wanted to create a joyful family, but the kids weren't on board? Now, you can attend a class WITH your children and learn together in such engaging fun ways that the kids will be reminding you to use these life-changing tools! This workshop empowers children age 8 to 16 and their parents with essential principles and practices of thought, emotion, and accountability. You can all enjoy creating a family that lives joy.