Select Your Course Info Packet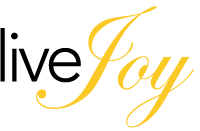 Select a Course Information Packet
Please complete the equation so we know you're not a robot.
live Joy is the powerful, life-changing process of revealing and releasing negative thoughts and beliefs along with their restrictions and self-sabotaging challenges. Limiting beliefs are easily and quickly replaced with principles of truth and light, restoring the power of your true identity, providing greater personal freedom and allowing immediate access to peace and joy.
Melanie Kasper is a certified Life Coach, Mentor, and instructor who has been sharing her unique blend of skills and training over the past 15 years.  Her practice, "live Joy Mentoring", includes personal development training, group mentoring and workshop training classes.
Celebrating over 40 years of marriage, seven amazing sons and 15 grandchildren, Melanie is very real, unvarnished and down to earth and her entire practice is foundationally built upon Christ-centered principles of truth and light. She is intensely committed to serving and helping people uncover a richer, fuller more rewarding life experience to live joy.
Upcoming Courses & Workshops
Upcoming Courses & Workshops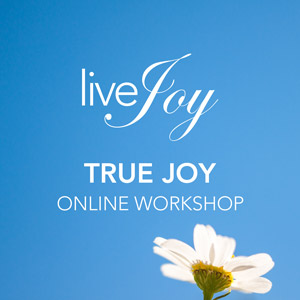 True Joy Workshop (Online Class)
CALL FOR NEXT AVAILABLE COURSE DATE
Schedule: (Tuesday evenings for 4 weeks)
Do you wish you understood how to intentionally choose your life? Do your thoughts, emotions, and actions happen to you or for you? Join the four-week introductory online workshop that trains you in the basics of intentionally creating your life experiences. With a few easy tools and practices, you gain an immediate understanding of how to live as the victor of your life, rather than a victim, and enjoy greater freedom, peace, and joy. Find out just how simple it can really be to begin Intentional living.
CALL FOR NEXT AVAILABLE COURSE DATE
Schedule: (Tuesdays for 6 weeks)
You are the creator of your life experiences. Whether you are creating intentionally or unintentionally is largely a result of the knowledge you have of the laws that govern creation. We are all unintentionally creating what we don't want in our lives until we are trained on the laws of how to create what we do want. This powerful workshop teaches the application of basic laws and tools that govern personal creation. Own the power to create the life you intentionally choose.
Accelerate Joy Advanced Workshop
CALL FOR NEXT AVAILABLE COURSE DATE
Schedule: (12 weeks on Tuesdays)
Upgrade your thoughts and beliefs. Accelerate Joy is a 12-week personal development workshop specifically designed to accelerate the clarity and intentional creation to live joy.  Each week consists of a group class and a personal one-on-one appointment allowing specialized training and individual guidance. Upgrade your thoughts and beliefs. Acquire an in-depth look at what you have personally accepted as your subconscious programs and how they are affecting your life experiences.  Perfect the use of simple, yet profound tools that easily reveal, release and replace the beliefs no longer serving you, while increasing light, truth, and joy in every aspect of your life. This is a powerful life skills workshop opportunity of experiences and support that truly accelerates personal development and success.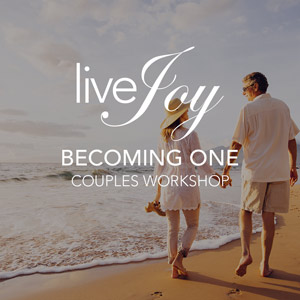 Becoming One Workshop
CALL FOR NEXT AVAILABLE COURSE DATE
Have you ever felt like you wanted to create a joyful family, but the kids weren't on board? Now, you can attend a class WITH your children and learn together in such engaging fun ways that the kids will be reminding you to use these life-changing tools! This workshop empowers children ages 8 to 16 and their parents with essential principles and practices of thought, emotion, and accountability. You can all enjoy creating a family that lives joy.